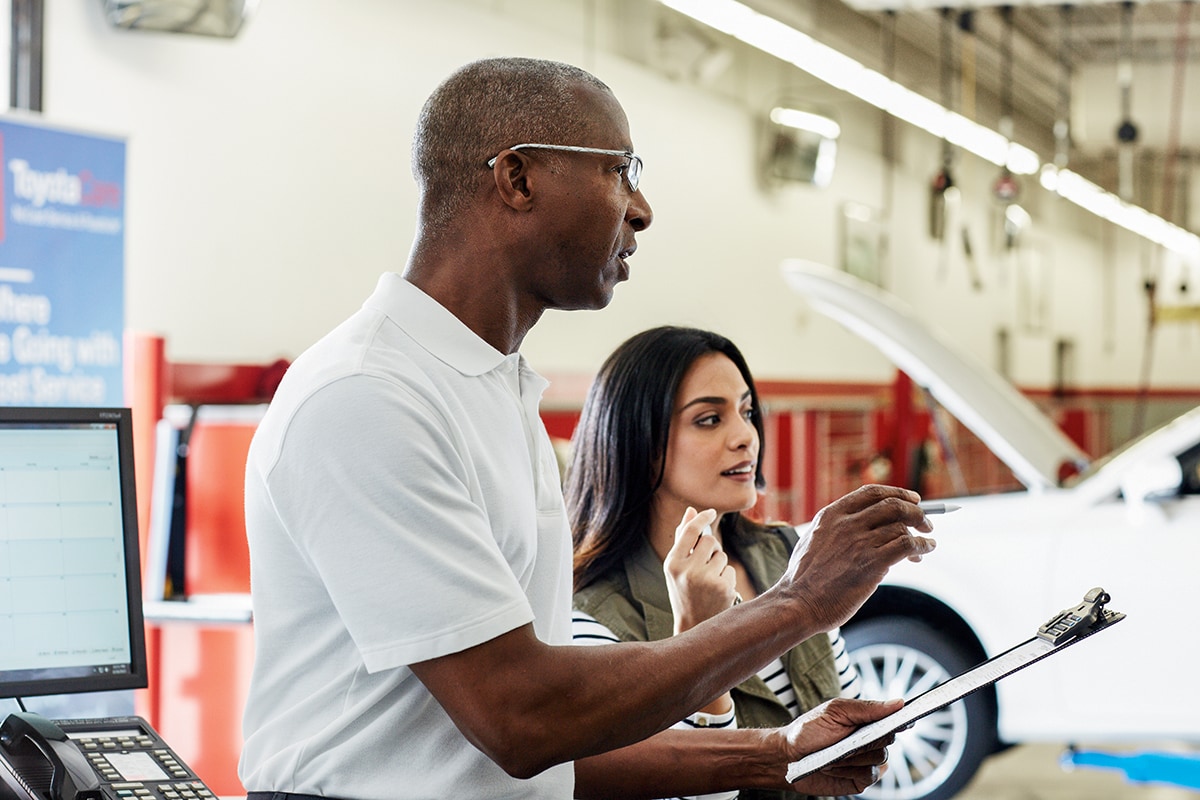 Explore Expert Engine Oil Care with the Service Team at Permian Toyota
Your Toyota engine works hard, especially when you drive in the dusty, hot Hobbs weather conditions. That means your engine oil works hard, too, and it will start to wear down over time. Without proper care, your engine oil will start to lose effectiveness, which in turn will lead to improper lubrication of the engine. This can result in engine failure and expensive repairs, but it's easy to avoid when you follow a routine maintenance schedule with the service team at Permian Toyota.
Our expert technicians are happy to get right to work on your vehicle, and we use the best diagnostic and repair equipment to perform all of our work. We'll also use genuine Toyota parts and oil to ensure the longevity of your vehicle. Stay on top of your vehicle's performance at Permian Toyota.
What Signs Should You Watch Out for with Your Engine Oil's Lifespan?
Scheduling regular brake inspections (at least once a year) is the best way to catch potential brake problems and address them before they grow worse. We also recommend watching for common warning signs that your brakes need attention.
There are a few common indicators that can signify your oil needs a change. These can include:
Engine Oil Appears Dark Brown or Black in Color
Engine Oil Level is Low
Check Engine Light is On
Car Vibrates or Shakes when Idle
Oily Smell Inside Vehicle
If you notice any of these start to occur, give our team a call, and we'll get you in for a service appointment as soon as possible.
How Often Should You Have Your Engine Oil Replaced?
We typically recommend that you get your engine oil changed every 5,000 to 10,000 miles, based on the type of oil your vehicle requires. Of course, this number can vary based on several factors, including the climate around Hobbs, the traffic you deal with, and how often your vehicle is idle. Referring to your owner's manual will give you a specific schedule to stick with, so you know exactly when to schedule an oil change.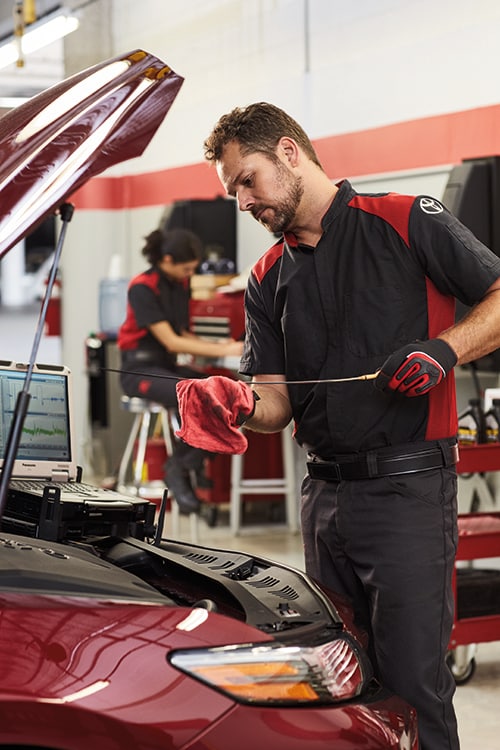 When you need service, give the factory-trained team at Permian Toyota a call! We're happy to schedule you an appointment at a time that works for your busy lifestyle!
SCHEDULE OIL CHANGE TODAY
Contact Us
* Indicates a required field
Service Hours
Monday - Friday

7:00 am - 5:00 pm

Saturday

8:00 am - 5:00 pm

Sunday

Closed