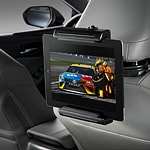 Are you ready to take your driving experience to the next level? You can do that in a Toyota Camry. This midsize sedan is highly-regarded for its exceptional performance and overall capabilities.
3-Mode Drive Switch
The Toyota Camry enables you to switch between three different modes when on the road, which includes Normal, ECO, and Sport. This means you can choose the mode desired based on your preference and road conditions. The ECO mode maximizes efficiency. If you want a more energetic drive, the Sport mode will accommodate that desire.
Fuel Efficiency
It's always good to save money, especially when it comes to fuel for your car. The popularity of the Toyota Camry is partly because it gets 29 mpg in the city and 41 mpg on the highway, depending on the trim level.
The Toyota Camry is a must-see vehicle. That's why we're inviting you to visit Permian Toyota in Hobbs, NM for a test drive.